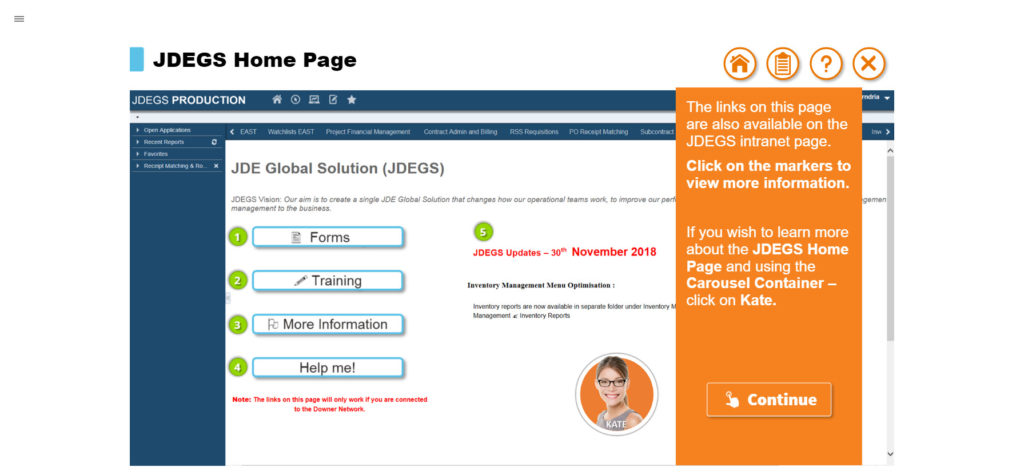 The details…
This module around iLearning Plus is an example of one of the software system modules I created in Articulate 360 for Downer EDI. Other modules included PageUp – ExpressHR, BSC Corporate Travel Management, JDE Fundamentals, Concur and ExpressHR.

I was responsible for creating the Storyline 360 template and the development of over 50 modules using this template.

Typically, for software system modules, I create the modules from old hardcopy guides or old UPK simulations. Sometimes I create from scratch – teaching myself the software along the way.
More example images from this module and other software system modules: